Produkter taggade med 'powderbrows'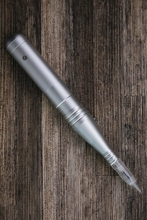 Perfect for Powder Eyebrows, COMBO Brows, Eyeliner and lips outline.
€3,00 exkl moms
€2,50 exkl moms
POWDER BROWS online course is great opportunity to learn new technique from your home. Course include: 45 minutes online class with Master Certificate Cours can be on English, Swedish and Serbian free of charge. Spanish, Italian and German are additional 50€.
€500,00 exkl moms
€250,00 exkl moms